5 things to check before purchasing auto insurance
Purchasing auto insurance is an important decision to protect yourself and your vehicle in case of accidents or unexpected events. Slemp Brant Saunders Insurance Agency provides auto insurance in and around Abingdon, Bristol, VA, Wytheville, Chilhowie, Marion, VA, Glade Spring. 
Before you buy auto insurance, here are five things to check and consider: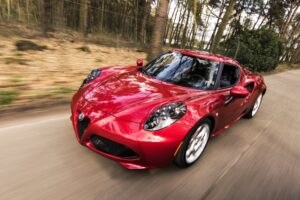 Understand the minimum auto insurance requirements in your state. Each state has its own mandates for the types and minimum amounts of coverage required. Ensure you meet or exceed these requirements to legally drive in your area. 
Evaluate your insurance needs. Consider the type of coverage you want, such as liability, collision, comprehensive, uninsured/underinsured motorist, and personal injury protection (PIP). The level of coverage you choose should align with your financial situation and the value of your vehicle. 
Determine the deductibles you're comfortable with. A deductible is the amount you pay out of pocket before your insurance coverage kicks in. Lower deductibles typically result in higher premiums, while higher deductibles can lead to lower premiums. Find a balance that suits your budget. 
Insurance Company Reputation:

 
Research the reputation and financial stability of the insurance company you're considering. Look for reviews, ratings, and customer feedback to gauge their reliability and customer service. A reputable insurer is essential for prompt claims processing and assistance when you need it. 
Inquire about available discounts. Many insurance companies offer discounts for safe driving records, multiple policies (e.g., bundling auto and home insurance), anti-theft devices, defensive driving courses, and more. Take advantage of these discounts to reduce your premium costs. 
Before finalizing your auto insurance purchase, carefully review the policy documents and ask any questions you have about coverage, deductibles, limits, and exclusions. It's essential to make an informed decision to ensure you have the right protection in place. Please call us without hesitation.