Group Benefits, Group Life & Medical Insurance for Southwest Virginia including Marion, VA, Smyth County, Wythe County, Washington County, and the Surrounding Areas
Slemp Brant Saunders Insurance Agency offers a complete line of insurance and group benefits for employers ranging from group health insurance to life and FSAs.
Many businesses today face challenges in attracting and retaining top employees. As a business owner, you know the importance of employee benefits and their contribution to your business success. We will work with you to develop a program tailored to your individual circumstances. The following products and services are designed to provide solutions to your personal and business financial needs.
Group Benefits for Businesses
If you've ever researched group insurance in Chilhowie, Rural Retreat, Atkins, Sugar Grove, Bristol VA and Bristol TN, Abingdon, Glade Spring, or Meadowview before, you know there are a large number of options in just group health insurance alone – different co-pays, deductibles, and more. The same can be said for group life insurance and group dental insurance. You know you want to attract the best employees, but you also need to keep within a reasonable budget.
The team at Slemp Brant Saunders Insurance Agency can help you look at the options to decide what is the best for you, your employees, as well as the local standards. Many options in group insurance benefits are affordable and can be added quite easily to your overall benefits package. After all, retaining quality talent that is trained and able to do the job is an investment in your business.
Group Disability Insurance
Long-Term Disability (LTD) In the event that an accident or illness prevents an employee from working for an extended period of time, long-term disability (LTD) insurance helps provide financial income while their regular income is interrupted. This valuable protection is available with low-cost, tax-deductible premiums.
Short-Term Disability (STD) Short term disability (STD) insurance is designed to replace a portion of the wages lost when a short-term disability occurs. An affordable, flexible short-term insurance plan can provide needed benefits to both the employer and employee.
Group Life Insurance
Group life insurance is an integral part of most employee benefits packages. When provided by an employer, employees appreciate the value of life coverage and the additional security it provides to their families. Employers have a wide variety of optional plan designs to customize a group life insurance plan.
Optional coverages include voluntary life insurance, supplemental life coverage, accidental death and dismemberment policies, and dependent life insurance.
The premium paid for group life insurance is generally a business deduction, and this stand-alone contract is usually less expensive than the life coverage provided with medical/health insurance.
Some life insurance policies can be added to include employee family members.
Group Dental Insurance
Group dental insurance is one of the benefits most requested by employees. Many employers provide dental insurance for their employees, but a growing number of employers are offering this as a voluntary benefit that is paid 100% by the employee through payroll deductions.
Most dental plans provide full coverage with a 100% benefit for preventive exams and cleanings, an 80% benefit for basic services such as fillings and root canals, and 50% benefit for major services and prosthodontics such as dentures, crowns, etc.
Some dental insurance companies provide a dental buy-up plan which allows the employer to purchase a base plan, while employees purchase additional benefits as needed.
Another newer option for dental insurance is a dual option plan that allows each employee to choose a basic plan, or a more comprehensive plan based on the needs.
Group Long-Term Care (LTC) Insurance
Did you know over 40% of people receiving long-term care services are under the age of 65? This is one of the reasons why long-term care insurance has become a frequently requested employee benefit. Employer-based long-term care insurance is an essential part of a comprehensive benefits package.
Long-term care is the type of care received either at home or in a facility, when someone needs assistance with activities of daily living, such as bathing and dressing due to an accident, an illness or advancing age.
Rising life expectancy means that the potential need for "long-term care" grows with every passing year of your life. The likelihood is that you or a member of your family will need long-term assistance due to a prolonged illness, a disability, or general deterioration of your health and ability to perform routine daily activities.
Most long-term care expenses are not covered by Social Security or Medicare, Medicare Supplement ("Medigap"), or private health insurance. Medicaid pays for nearly half of all nursing home care, but you must meet federal poverty guidelines and may have to spend down most of your assets on health care before qualifying.
Group Vision Insurance
A group vision insurance plan is especially attractive for employers because it is inexpensive to offer, yet it is another employee favorite.
This is a separate plan that provides coverage for eye exams and/or for frames, lenses and contact lenses.
Many times a basic health insurance plan may provide for routine eye examinations; however, it will usually not provide any benefit for frames, lenses or contact lenses. This is where a separate group vision benefit would be used.
Flexible Spending Accounts (FSA)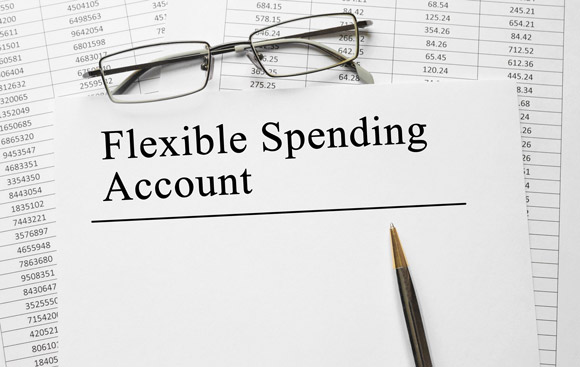 Flexible spending accounts, or FSAs, will allow employers and employees to expand the tax-saving benefits of a premium only plan. They also enable companies to provide superior health care benefits, increasing employee satisfaction, and retention.
Flexible spending accounts allow your employees to set aside a portion of their paychecks for health care and dependent day care expenses before taxes are calculated.
The more they take advantage of this benefit, the less you'll pay for payroll taxes, including Social Security and Medicare.
Depending on your state, a flexible spending account program may also reduce the cost of your workers' compensation insurance.
Some employers choose to help contribute to employees' FSA as an additional benefit offering.
Health Savings Accounts (HSA)
A health savings account (HSA) is often part of the options employers offer to employees as part of their overall group health insurance benefit package. Health savings accounts are designed to help manage medical expenses and reduce the continuing raising of health care expenses.
Money saved remains part of a retirement account, even if an employee transfers or leaves.
HSAs can pay for many more procedures than were ever allowed before by government sponsored programs.
Health Savings Accounts help save money on unavoidable expenses and build investment savings for retirement.
Account funds are used to cover medical expenses before the plan deductible has been met. Unspent account balances accumulate and accrue interest from year-to-year.
Unlike amounts in Flexible Spending Accounts that are forfeited if not used by the end of the year, unused funds remain available for use in later years.
Once the health plan's annual deductible has been met, coverage resembles conventional insurance, typically in the form of a preferred provider organization (PPO) with little-to-no cost sharing for in-network services, and limits on total out-of-pocket costs.
OPTIONS INCLUDE:
401(k) Retirement Plans
Buy / Sell Protection
Flexible Spending Accounts (FSA)
Group Dental Insurance
Group Disability Insurance
Group Health Insurance
Group Life Insurance
Group Long-Term Care (LTC) Insurance
Group Vision Insurance
Health Reimbursement Arrangement
Health Savings Accounts (HSA)
Major Medical