Business Insurance and Small Business Insurance in Abingdon, VA
You've got a great idea for a new business in Abingdon, VA but you also want to make sure that someone won't come along and destroy your hard work. Before you go too far make the call to Slemp Brant Saunders Insurance Agency and talk with our team about getting the right business insurance in place. Whether you have a hundred employees or just yourself, having business insurance in place will protect you and the money you put in to start the business.
Contact our team today to discuss your unique situation and business and we will shop the market to find you the best policies for your needs.
Business Owners Policy in Abingdon
Many small businesses end up utilizing what is known as a business owner's policy. This is a package of insurance policies that cover liability issues with the operation of your business, property protections for both the building as well as the contents, and in some cases may also include a policy that helps to provide business income when your business is unable to operate due to an event that happened.
This is just a good start for your insurance needs. Some businesses will require other insurance coverage, such as for a company vehicle that is used. In other cases, it could be a builder's insurance policy professional liability insurance, or even an umbrella policy that helps to extend the coverages of some policy. No matter what business you have, sitting down with one of our agents can help narrow down the kinds of business insurance that you may need.
Independent Insurance Agent in Abingdon, Virginia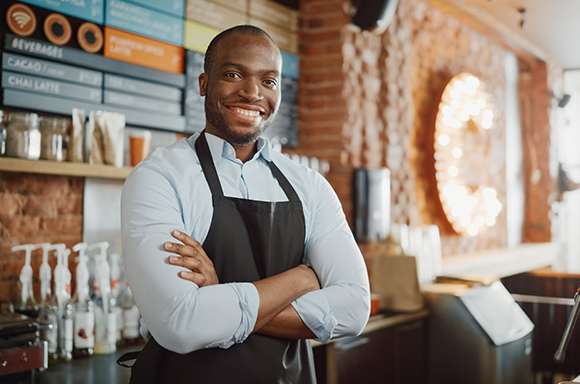 When you work with an independent insurance agency like Slemp Brant Saunders Insurance Agency, you get the benefit of really working with multiple insurance companies. Whatever insurance you are looking for, it is important that you get multiple quotes as sometimes the differences between two insurance quotes can be startling. Protect yourself and your small business in Abingdon, Virginia with the right small business insurance.
Small businesses provide the majority of jobs, so it is important to protect the business and the employees. During Lord Dunmore's War, Joseph Black built Black's Fort in 1774 to protect local settlers in the region from attacks by the Cherokee of the Lower Towns. In 1776 the community of Black's Fort was made the county seat of the newly formed Washington County and was later named Abingdon. Let our team work on your behalf to get you the right insurance at the right price.