6 reasons why you need car insurance
Car insurance is a crucial component of responsible vehicle ownership. Slemp Brant Saunders Insurance Agency provides car insurance in Abingdon, Wytheville, Bristol, VA, Marion, VA, Chilhowie, Glade Spring and surrounding regions.  
Here are six reasons why you need car insurance: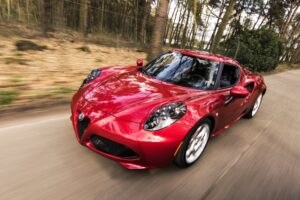 Legal Requirement: In most places, having car insurance is a legal requirement. Driving without proper insurance can lead to fines, license suspension, or even legal trouble. Liability insurance, which covers damages to other people's property or injuries caused by your vehicle, is typically mandated by law.

 
Financial Protection: Car accidents can result in significant financial liabilities. Car insurance helps protect you from paying out of pocket for damages to your vehicle or other people's property, as well as medical expenses for injuries sustained in an accident.

 
Medical Expenses: If you or your passengers are injured in an accident, car insurance can cover medical expenses, including hospital bills, surgeries, rehabilitation, and more. This coverage can be crucial, as medical costs can escalate rapidly.

 
Vehicle Repair Costs: Repairing or replacing a damaged vehicle can be expensive. Comprehensive and collision insurance can help cover the costs of repairs or replacement, ensuring that you're not burdened with a hefty repair bill.

 
Unforeseen Events: Car insurance doesn't just protect you from accidents; it also provides coverage for events beyond your control, such as theft, vandalism, natural disasters, and falling objects. These situations can cause significant damage to your vehicle, and insurance can help ease the financial impact.

 
Peace of Mind: Having car insurance offers peace of mind when you're on the road. Knowing that you're financially protected in case of an accident or unforeseen event can reduce stress and allow you to drive with confidence.

 
It's important to carefully consider your insurance needs and choose coverage that aligns with your situation. While car insurance does come at a cost, the benefits far outweigh the potential risks and expenses you might face without proper coverage. Please call us without hesitation.