Homeowners Insurance and Home Insurance in Abingdon, VA
You're in the backyard playing catch with your family and the baseball gets thrown erratically and hits the window in your neighbor's garage in Abingdon, VA, and breaks it. It is an unfortunate accident but with your home insurance in place that will be covered. This is what insurance does for you, keeping you calm, and our team at Slemp Brant Saunder Insurance Agency can help you to make sure that you have the right coverage levels for your homeowner's insurance. As an independent insurance agency, we don't just represent a single insurance company. We work with many different insurance companies to find you the right coverage at the right price. Contact us today and put our experience to work for you in finding the right homeowners insurance.
Home Insurance in Abingdon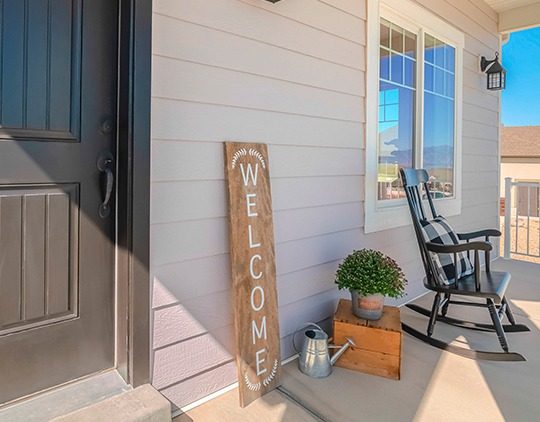 Your home insurance is meant to help cover the cost of a near-total disaster to the home and contents, and that can add up to multiple hundreds of thousands of dollars on the low end. Of course, this means your premiums will reflect this risk, but there are things that you can do to help lower this monthly bill. The fastest option is to raise your deductible, which means you are agreeing to foot more of the bill when an event happens.
You may also look at adding a security system that can monitor for fires. Installing these options could reduce your insurance costs as help would arrive much sooner, therefore reducing the losses incurred, and that reduction is seen in your reduced monthly premiums. If you do have a small incident at your home, you may consider skipping making a claim with your insurance and just paying for it out of pocket. So insurance companies offer discounts if you remain claim-free for a period of time.
About Abingdon, Virginia
While home insurance covers a lot of the different scenarios, it will not cover everything. For example, flooding and earthquakes are two events that are not covered in more normal homeowner insurance policies. There are separate policies that you can add to deal with these possibilities. Additionally, if you happen to have expensive jewelry, maybe some family antiques, or other expensive items in Abingdon, Virginia, you will want these listed separately so that they are included in your home insurance from Slemp Brant Saunders Insurance Agency.
Working with an independent insurance agency will provide you with an easy way to get multiple quotes for your home insurance. In 1748-1750, the land was surveyed by Dr. Thomas Walker, who would later be partners with Peter Jefferson – father of Thomas Jefferson – in the Loyal Land Company. The Historical Society of Washington County, Virginia, located in Abingdon, serves as a regional genealogy center. Contact us today to review your home insurance and make sure you have the right amount of coverage.