Auto and Car Insurance in Bristol, VA
When was the last time that you did a review of your auto insurance? If you are like most drivers in Bristol, VA the answer is likely too long ago. Having the right level of coverage with your car insurance will ensure that you aren't left with bills to pay after an accident. Talk with our team at Slemp Brant Saunders Insurance Agency and we can help do a review of your auto insurance and even shop the market to get quotes from other insurance companies to see if you are getting the right insurance for your needs. Auto insurance rates can vary significantly from insurance company to insurance company, so it is important that you get multiple quotes to really understand what your options are. Contact us today to schedule a car insurance review.
Car Insurance Agency near Bristol, VA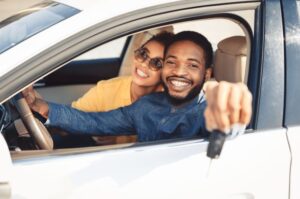 There are many different insurance companies out there, but unless you speak with an independent insurance agent, you may not realize this. They aren't spending gobs of money on television or radio advertisements, so the only way that you would know about them is by working with an independent insurance agent. This is to your advantage as you will be able to easily get multiple quotes for your auto insurance needs.
You will find that working with an independent insurance agency means that the agents are concerned with you and your needs. They don't work for any particular insurance company so they can be unbiased and will explain the differences between the different car insurance quotes that you will get back from the many different insurance companies that they represent.
Understanding Your Auto Insurance in Bristol, Virginia
You may start a relationship with your independent insurance agent getting car insurance, but you will likely return to get other insurance policies over time in Bristol, Virginia. It might be renters insurance or home insurance, you might get a boat or a motorcycle and need insurance for those. Or you might start your own business and need business insurance. This is because our team at Slemp Brant Saunders Insurance Agency has access to a range of insurance companies that can offer all of these coverages and more, and we will work for you to get you the best rates.
Be sure that you have the right levels of coverage for all of your vehicles. Joseph R. Anderson laid out the original town of Bristol, Tennessee/Virginia and building began in 1853. Anderson was unable to incorporate Bristol across the state lines of Tennessee and Virginia. In 1856, Goodsonville and the original Bristol, Virginia were merged to form the composite town of Goodson, Virginia. Contact us today to review your auto insurance and get the best coverage for your needs.